Welcome to Larkin Veterinary Center
Come see our newly renovated and expanded hospital! 
Our Pet Annual Wellness Plans (PAW Plans) provide you with proactive care for your dog or cat at a discounted price. Visit our Annual Wellness Plans page to find out how signing up for a dog or cat wellness plan can help keep your furry family member healthy and thriving.
Welcome to Larkin Veterinary Center's Website! We hope to provide you with a glimpse of our hospital, our team, and our philosophy.
Larkin Veterinary Center of West Lawn, PA is a full service companion animal pet hospital offering a full veterinary laboratory, spays & neuters, small animal surgery, a pet pharmacy and tick-flea control as well as microchip ID. Doctor Kay Larkin's experienced team of skilled veterinarians welcomes you to our vet practice serving West Lawn.
Larkin Veterinary Center serves several species of patients including dogs, cats, birds, rabbits, reptiles, and other small mammals and exotic pets.
Click here to learn more about nutrition for animals.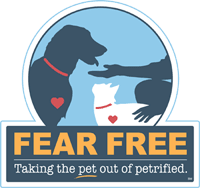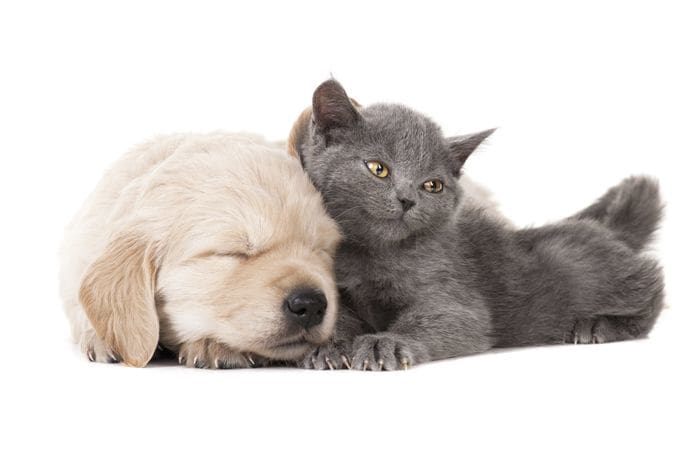 AAHA Accreditation
The American Animal Hospital Association (AAHA) develops benchmarks of excellence, business practice standards, publications and educational programs. Any veterinary hospital can join AAHA as a member, but must then pass an evaluation in order to receive AAHA accreditation.
Unlike human hospitals, veterinary hospitals are not required to be accredited. To become AAHA-accredited, practices undergo a rigorous evaluation process to ensure they meet the AAHA Standards of Accreditation, which include the areas of: Patient care, diagnostic imaging, laboratory, pain management, pharmacy, safety, surgery, client service, anesthesia, contagious disease, continuing education, dentistry, examination facilities, medical records, leadership and emergency/urgent care. To maintain accredited status, hospitals undergo comprehensive on-site evaluations every three years, which ensures that hospitals are compliant with the Association's mandatory standards.
Stay Connected with Larkin Veterinary Center
It is our daily privilege to provide quality veterinary care to your dog, cat, bird, or other small animal pet, with both compassion and competence. We hope to ensure a positive impact on our patients, clients, and the local community. Our services and facilities are designed to assist in routine preventive care for young, healthy pets, early detection and treatment of disease as your pet ages, and complete veterinary medical and pet surgical care as necessary during their lifetime; we even offer pet boarding.
We also have an app that's available for iOS and Android